Welcome To The Charlotte Colocation Center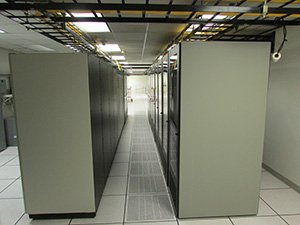 Charlotte Colocation Center offers solutions for customer's businesses who demand a State-of-the-Art SAS70-2 mission-critical data center whether it be 1u to a full cabinet, cloud computing, dedicated servers or Cage Space in the most secure and reliable environment.
When it comes to the web, location of servers, virtual or physical, is critical. By collocating with the Charlotte Collocation Center your servers will be directly connected to multiple Tier 1 backbone providers so that your traffic will get to its destination quickly and efficiently.
Additionally, your server will be provided with a highly secure and controlled environment featuring on site 24 hour, 365 days a year operations and resilient power systems backed by UPS and generator, air conditioning and comprehensive physical security.
The support and maintenance of a mission-critical Data Centre can be both costly and time consuming. This is why the Charlotte Collocation Center is your complete outsourcing solution through its fully managed collocation services. We will monitor and maintain your network infrastructure leaving you to focus on your business.